DO YOU WANT TO ENJOY A BOAT PARTY IN OPEN SEA?
We offer you the best option to realize your holiday deprived on board of a Ship luxurious "Catamaran", with capacity for 25 persons: You are going to spend it to yourself in big, do not doubt it!
When the heat is too tight, we all like freshening up in the sea. And what better than to go out to sail in ship and to bathe in the depths of the crystalline Mediterranean Sea?
And if we add to this, musical, drink, meal, ambience, holiday and good vibe, you will never forget it.
Enjoy a different form, it is always possible to innovate!
Image gallery Boat party
​
Video: Boat party and hen parties
​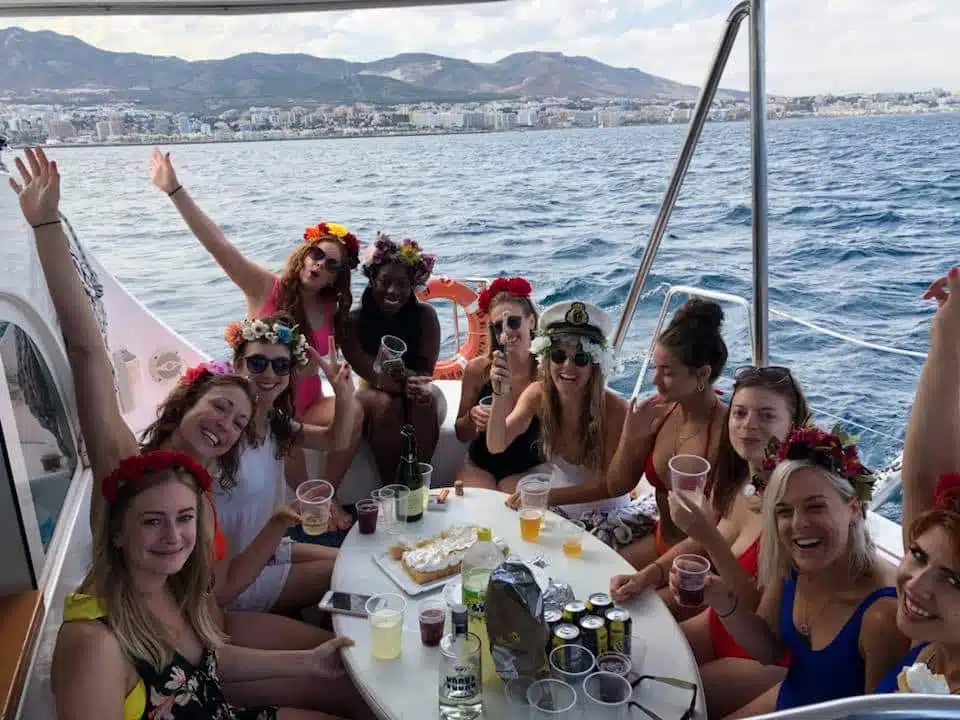 Where does the party begin?
Everything begins in the Sports Port of Benalmádena (Port Marinates) in the province of Malaga.
Earlier or after mounting you in our Ship "Catamaran" and beginning the activity, you can know one of the most influential areas of the whole Costa del Sol of Malaga with hundreds of places and enjoy in discotheques, restaurants and bars of glasses placed in the Port It Marinates of Benalmádena.
He contacts with us to know our tariffs. We will advise you on the best option to be able to make your desires real.
Enjoy to the maximum a holiday in ship in Malaga your family and/or friends!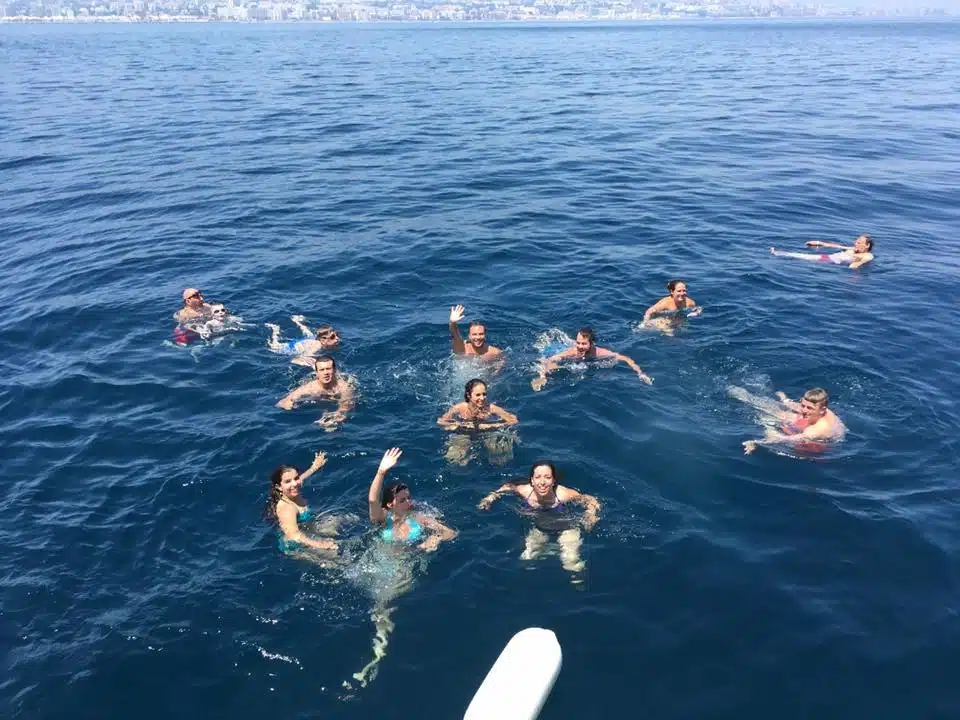 What is PARTY BOAT or BOATS PARTIES?
PARTY BOAT or BOATS PARTIES is the most entertaining and refreshing form to realize your farewell of bachelors / experts, your birthday, anniversary, exit with friends or any other private event that you want to celebrate. And that better form that enjoying the sea in a Ship "Catamaran" in the middle of the Mediterranean.
Every time there are more the groups that decide to realize its holidays deprived in our ship and break with the monotony of the typical holidays of the whole life.